Berlin to Rome
Booking Dates
07/02/2023 through 10/16/2024
Travel Dates
07/02/2023 through 11/09/2024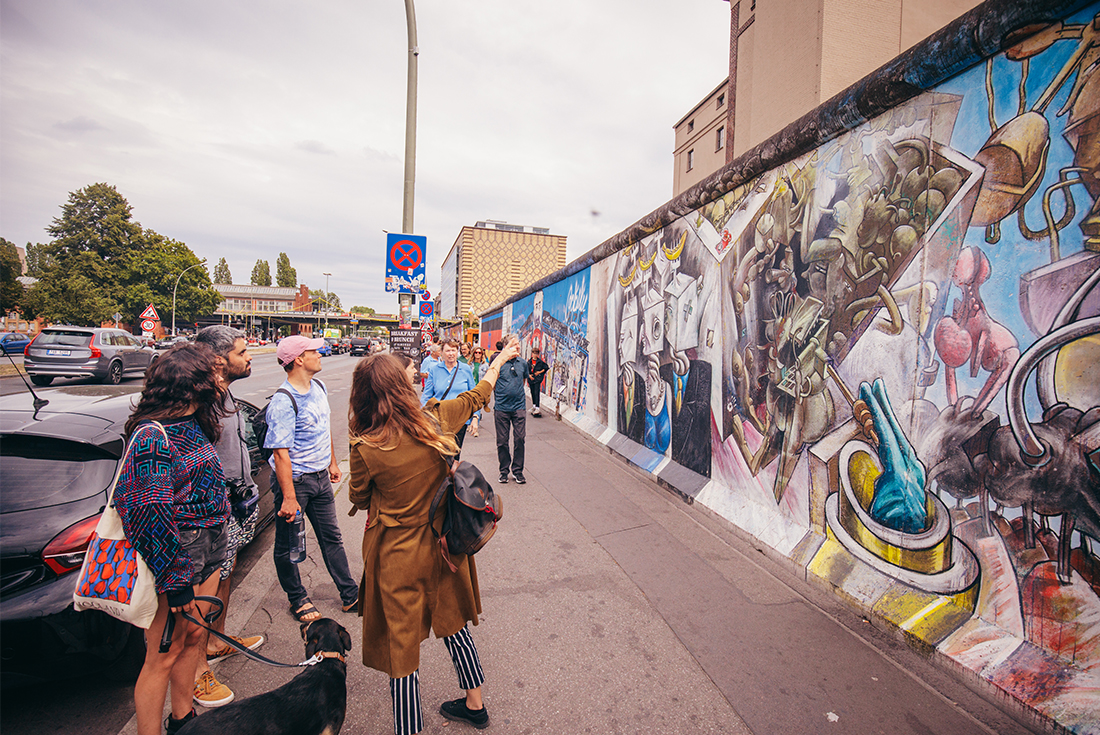 Berlin to Rome

Enjoy a 22-day odyssey through Central Europe including time in Germany, Poland, the Czech Republic, Austria, Hungary, Slovenia and Italy. See the remains of the Berlin Wall and the Trevi Fountain in Rome. Unearth medieval secrets in Cesky Krumlov and rest on the banks of Budapest's River Danube. Bask in Bled's beauty and discover pastel-coloured villages along the Cinque Terre. From the backstreets of Prague to the canals of Venice and beyond, this journey is the perfect way to experience the diverse offerings of Europe's delightful middle.

Activities
Budapest – Market Visit and Snack
Venice – Orient Experience Snack Stop
Venice – Leader-led Orientation Walk
Venice – San Marco Square
Cinque Terre – Day Trip, including Cinque Terre Pass
Florence – Leader-led Orientation Walk
Rome – Leader-led Orientation Walk
Rome – Trevi Fountain
Highlights
Begin and end in cities known for their complex pasts and influential art movements, albeit in very different ways – Berlin and Rome.
Step back in time as you wander Krakow's World Heritage-listed Old Town and the 13th-century town square of Rynek Glowny.
Relax on the peaceful shores of Lake Bled in Slovenia. Maybe visit the tiny island church on the lake or treat yourself to a slice of Bled's famous cream cake.
Walk along Cinque Terre's rocky coastal pathways, calling into the sleepy pastel villages of Manarola, Riomaggiore and Vernazza.
Explore Rome's instantly recognizable landmarks like the Colosseum, the Sistine Chapel and St Peter's Basilica – no less impressive for their notoriety.
| Day | Description | View All |
| --- | --- | --- |
| Day 1 | Berlin | Details |
| Day 2 | Wroclaw | Details |
| Day 3 | Krakow | Details |
| Day 4 | Krakow | Details |
| Day 5 | Prague | Details |
| Day 6 | Prague | Details |
| Day 7 | Cesky Krumlov | Details |
| Day 8 | Vienna | Details |
| Day 9 | Vienna | Details |
| Day 10 | Budapest | Details |
| Day 11 | Budapest | Details |
| Day 12 | Bled | Details |
| Day 13 | Bled | Details |
| Day 14 | Venice | Details |
| Day 15 | Venice | Details |
| Day 16 | Venice | Details |
| Day 17 | La Spezia | Details |
| Day 18 | Cinque Terre / La Spezia | Details |
| Day 19 | Florence | Details |
| Day 20 | Florence | Details |
| Day 21 | Rome | Details |
| Day 22 | Rome | Details |